© Oroflam s.r.l. 2011




Technical Characteristics Table
Maximum working pressure
25 bar
Passage hole diameter
Power consumption
Die-casted brass
Valve body material

1.6 mm
IMRE inox steel
Input side
Seal material
Available standard connections
Available power supply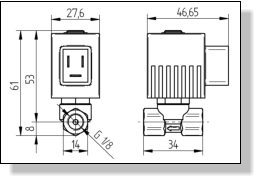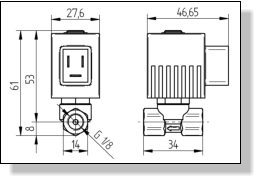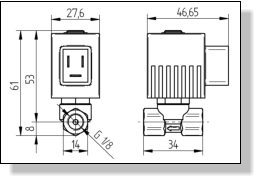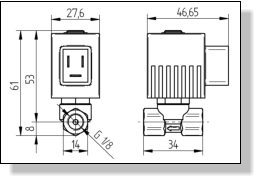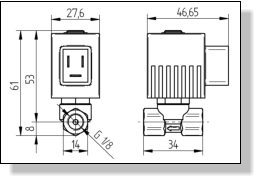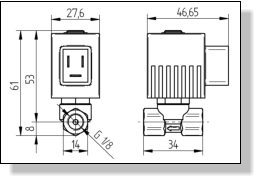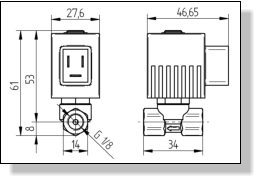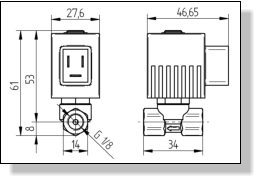 1/8' F
1/8' F
1/4' M
380 V 50/60 Hz
110 V 60 Hz
220/240 V 50/60 Hz
100 V 60 Hz
Fluids temperature
Core material
Nylon
Solenoid coating material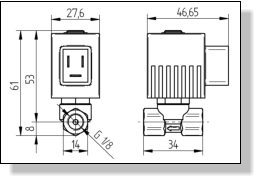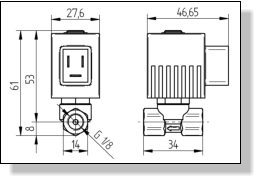 max 60 °C
9 W
24 V 50 Hz
Output side
1/8' F
1/8' M conical
1/8' M conical
24 V DC (direct current)
12 V DC (direct current)

VB model adjustable opening solenoid valve is a normally closed needle valve that

allows you to adjust, using a screw placed on the top of the solenoid valve body,

the passage capacity when the solenoid is excited.
The valve closing is not a seal one: an example of use for this product is the

making of an external by-pass to a pump.

Oroflam s.r.l. may also offer you the connection plug to the V model solenoid valve

called SRO plug. Click on the link to know its characteristics and to define the

specifications of the cabled plug you need.

VB model solenoid valve
with 1/8' F - 1/8' F connections
overall dimensions
VB model solenoid valve
with 1/8'M conical - 1/8' F connections
overall dimensions
VB model solenoid valve
with 1/8' M conical - 1/4' M connections
overall dimensions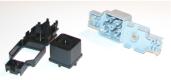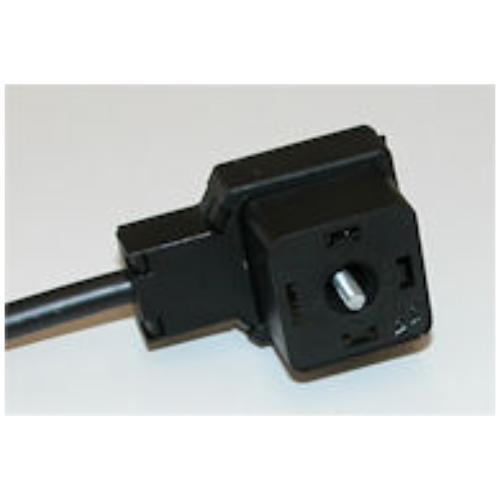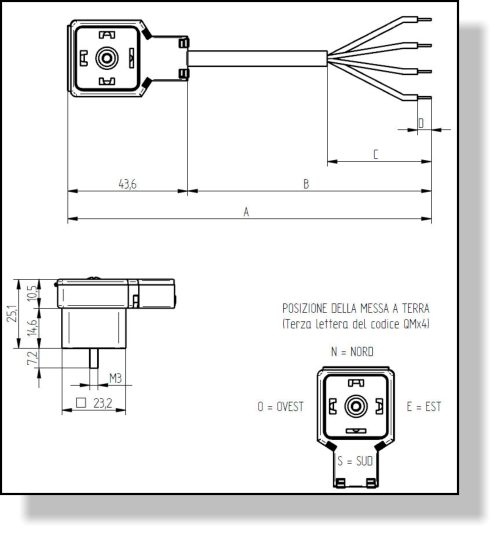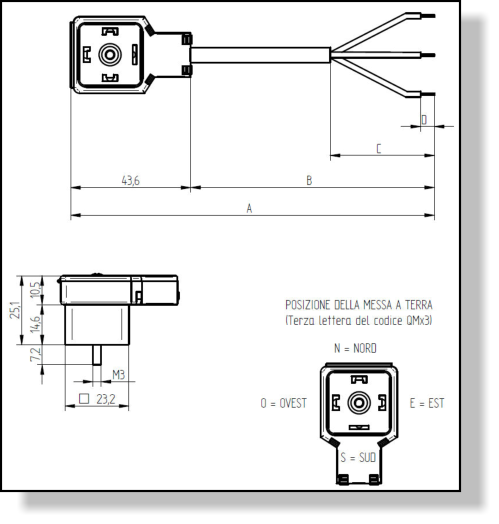 IMRE inox steel
Privacy & Cookies