© Oroflam s.r.l. 2011



VBA model adjustable opening solenoid valve is a normally closed needle valve

that allows you to adjust, using a screw placed on the top of the solenoid valve

body, the passage capacity when the solenoid is excited.
The valve closing is not a seal one: an example of use for this product is the

making of an external by-pass to a pump.

Oroflam VBA model solenoid valves are supplied usually with an electric cable 700

mm long, 60 mm unsheathed and caiman electric terminals. We suggest you to

contact our firm at the e-mail address:
tecnico@oroflam.it
to have an offer for our

solenoid valves equipped with a cabled solenoid that follows your specifications

using the table here below to define the solenoid characteristics and the valve

body hydraulic connections and using the drawings to specify us the cable length,

unsheathing dimension and the cable type, remembering to specify also the

electric terminals you need.
VBA model solenoid valve
with 1/8' M conical - 1/4' M connections
and alternating current cabled solenoid
overall dimensions
with standard cable overall dimensions
VBA model solenoid valve
with 1/8' M conical - 1/8' F connections
and alternating current cabled solenoid
overall dimensions
VBA model solenoid valve
with 1/8' F - 1/8' F connections
and direct current cabled solenoid
overall dimensions


Technical Characteristics Table
Maximum working pressure
25 bar
Passage hole diameter
Power consumption
Die-casted brass
Valve body material

1.6 mm
IMRE inox steel
Input side
Seal material
Available standard connections
Available power supply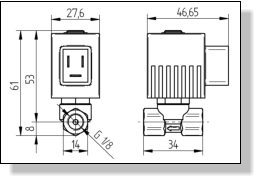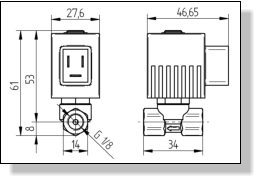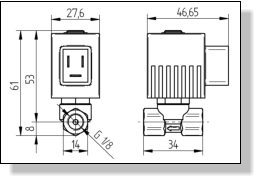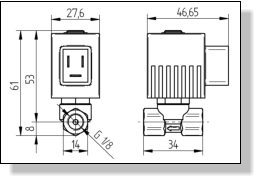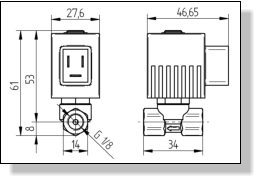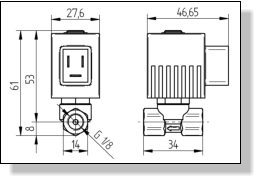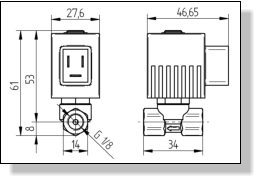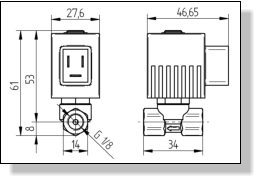 1/8' F
1/8' F
1/4' M
380 V 50/60 Hz
110 V 60 Hz
220/240 V 50/60 Hz
100 V 60 Hz
Fluids temperature
Core material
Nylon
Solenoid coating material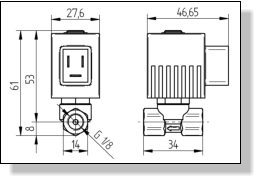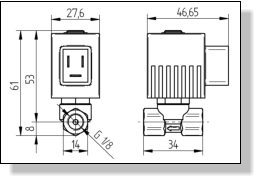 max 60 °C
9 W
24 V 50 Hz
Output side
1/8' F
1/8' M conical
1/8' M conical
24 V DC (direct current)
12 V DC (direct current)

IMRE inox steel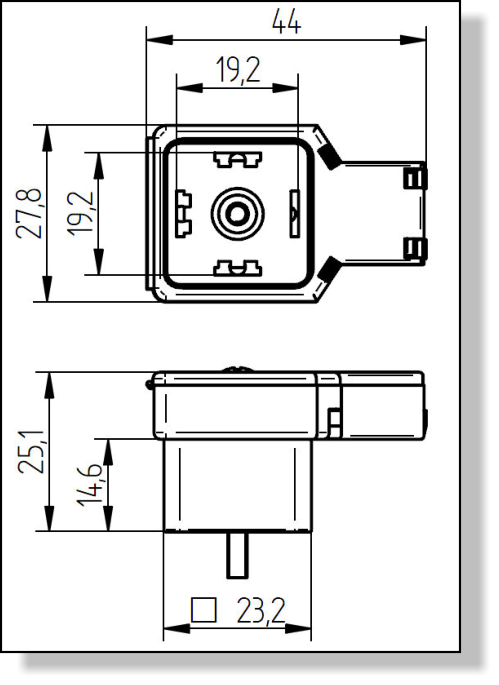 Privacy & Cookies